---

---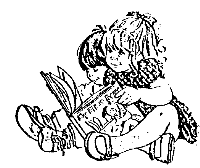 Children's Programs
at Goshen Public Library
SPRING 1999

Pizza Poets (Grades 2-6)

Help celebrate National Poetry Month with a workshop and poetry reading. Choose a favorite poem, practice reading it, take a pizza break and present your poem to parents and friends.

PROGRAM DATE: Tuesday, April 27, 4 pm - 7:30 pm
(Parents and friends arrive at 6:30 for poetry reading.)




Tottime Craft-a-long (Ages 2 & 3)

A program for young children and a parent (or caregiver). Youwill work together to complete simple, fun craft projects. Allow about 30 minutes to do the crafts.

PROGRAM DATE: Monday, May 10, 10 am - 12 pm




Donuts and Discussion (Grades 3-6)

Back by popular demand, and this time with a gripping mystery, The Dollhouse Murders by Betty Ren Wright. Pick up the book on registration day.

PROGRAM DATE: Wednesday, May 12, 4 pm - 5 pm




Joyeux Anniversaire, Madeline (Ages 3 1/2,4,5; Grades K - 1)

Madeline is 60 years old! Help her celebrate with stories, games and goodies!

PROGRAM DATE: Thursday, May 20:

Ages 3 1/2, 4,5: 10:30 am - 11:30 am or 1:30 pm - 2:30 pm
Grades K - 1: 4 pm - 5 pm




#1 Dad! (Ages 4 & 5; Grades K-2)

Make a great Father's Day gift for the best Dad in the world!

PROGRAM DATE: Thursday, June 17:

Ages 4 & 5: 10:30 am - 11:30 am
Grades K - 2: 4 pm - 5 pm




Registration for all programs will be by walk-in lottery on Wednesday, April 21, 9 am - 8 pm.
---
Guess Who?!
is coming to the
Goshen Public Library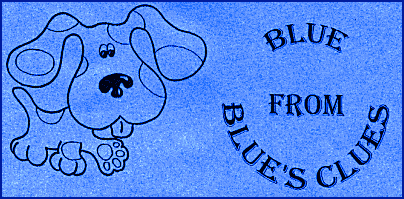 All children (accompanied by an adult) are
invited to visit Blue here at the library.
Wednesday, April 21, 1999
anytime between 2:30 pm & 4:30 pm
- Make a simple craft -
- Get a treat from Blue! -
Bring your own camera for a souvenir photo!
---
General Registration Policies
at Goshen Public Library
In person at the Goshen Public Library for Pre-School programs; by phone for School-age programs. (294-6962)
One adult per family unit.
A parent's valid Goshen Library card must be presented at registration.
Programs are open to residents of the Goshen Central School District, or fee-paying patrons from untaxed areas.
Children must be of specified age by first sessions of program.
Space remaining after first day registration may be filled by out-of- district children attending Goshen schools. This applies to school age programs only.
Click here to return to the main menu.